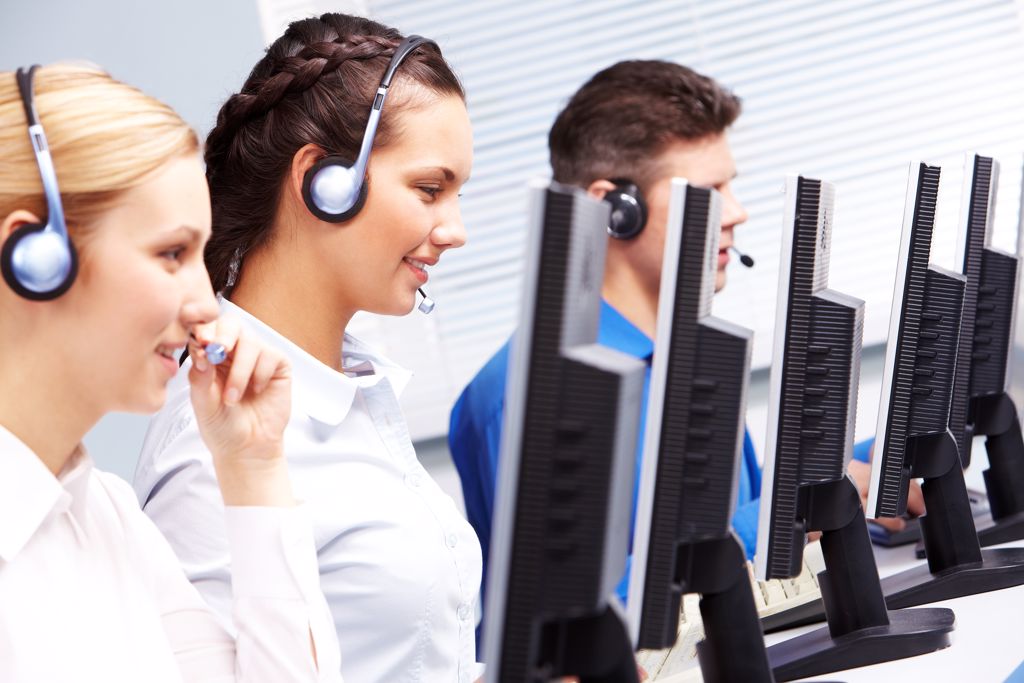 Testimonials - What our Valued Customers Say About Ford Pampanga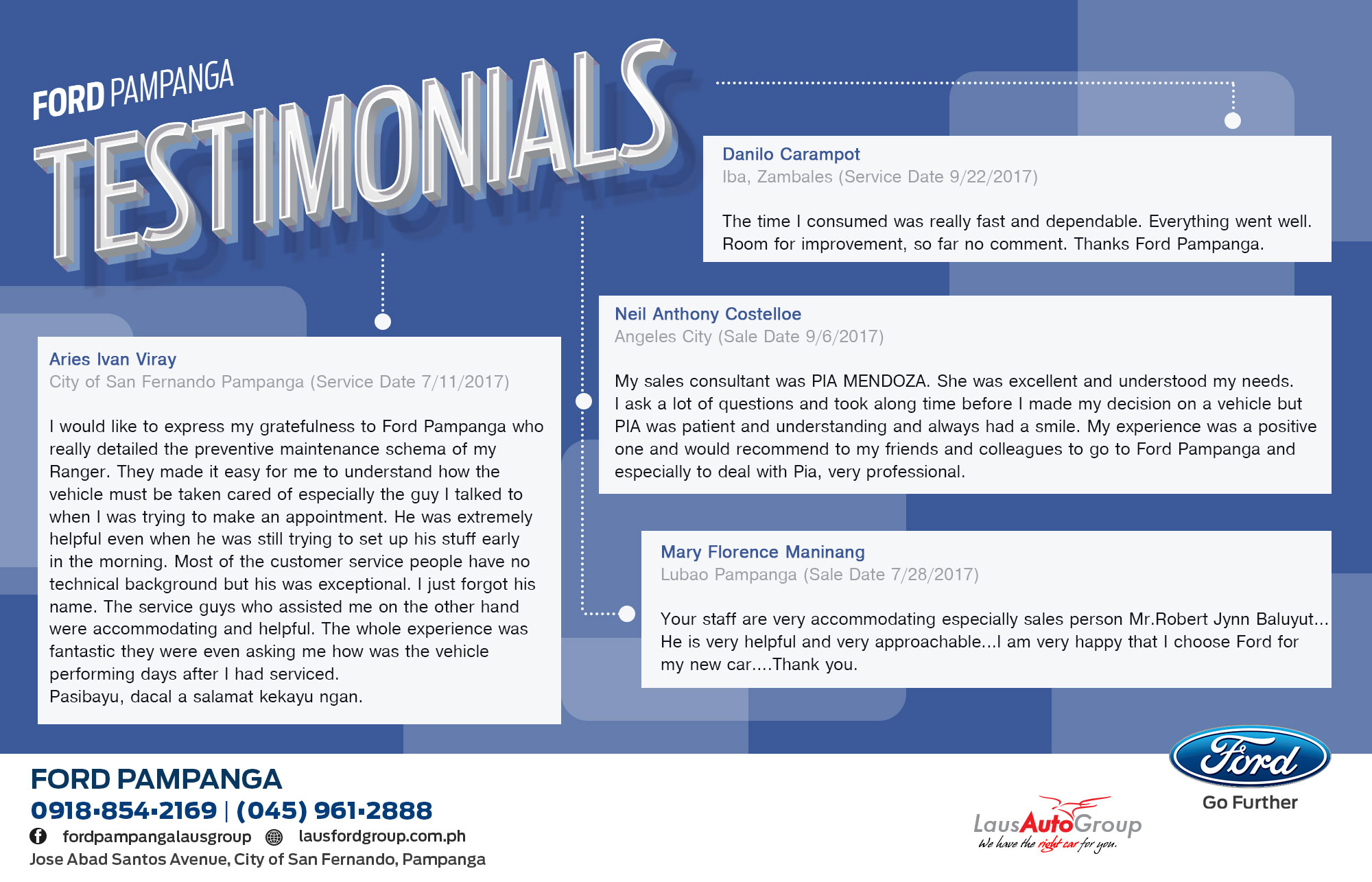 Aries Ivan Viray
City of San Fernando Pampanga (Service Date 7/11/2017)

"I would like to express my gratefulness to Ford Pampanga who
really detailed the preventive maintenance schema of my
Ranger. They made it easy for me to understand how the
vehicle must be taken cared of especially the guy I talked to
when I was trying to make an appointment. He was extremely
helpful even when he was still trying to set up his stuff early
in the morning. Most of the customer service people have no
technical background but his was exceptional. I just forgot his
name. The service guys who assisted me on the other hand
were accommodating and helpful. The whole experience was
fantastic they were even asking me how was the vehicle
performing days after I had serviced.
Pasibayu, dacal a salamat kekayu ngan."

Danilo Carampot
Iba, Zambales (Service Date 9/22/2017)

"The time I consumed was really fast and dependable. Everything went well.
Room for improvement, so far no comment. Thanks Ford Pampanga."

Neil Anthony Costelloe
Angeles City (Sale Date 9/6/2017)

"My sales consultant was PIA MENDOZA. She was excellent and understood my needs.
I ask a lot of questions and took along time before I made my decision on a vehicle but
PIA was patient and understanding and always had a smile. My experience was a positive
one and would recommend to my friends and colleagues to go to Ford Pampanga and
especially to deal with Pia, very professional."

Mary Florence Maninang
Lubao Pampanga (Sale Date 7/28/2017)

"Your staff are very accommodating especially sales person Mr.Robert Jynn Baluyut...
He is very helpful and very approachable...I am very happy that I choose Ford for
my new car....Thank you."
Dealer News