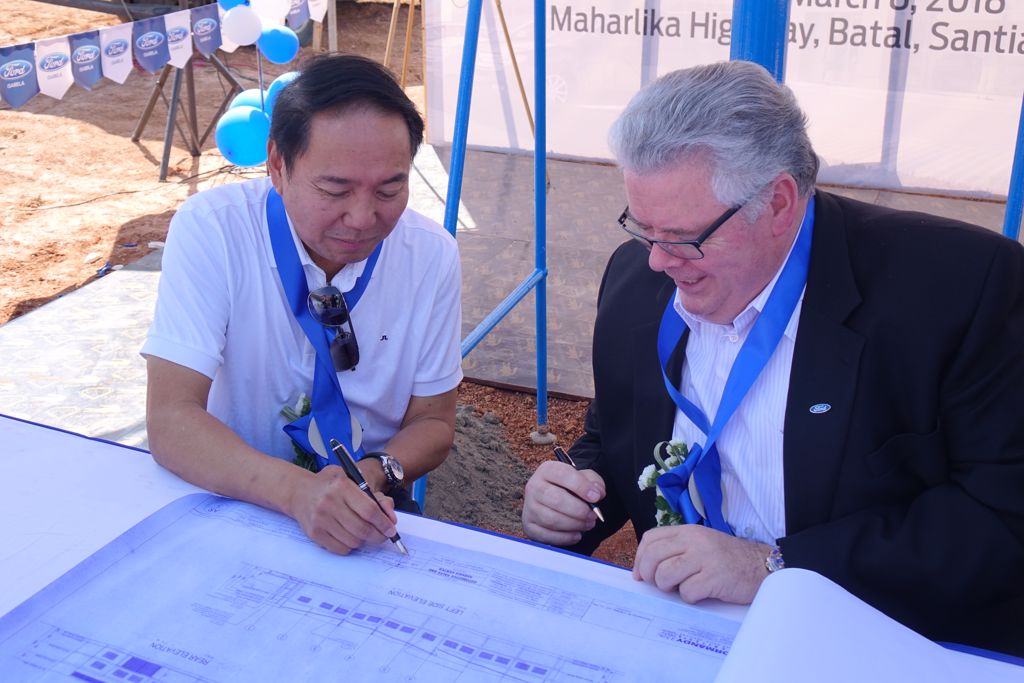 Ford Isabela's Ground-breaking Ceremony
A New Ford Laus Dealership to






Ford Isabela's Ground-breaking with guests from Ford Philippines

(from left) Hon. Councilor Benzi T. Chai, City of Santiago, Province of Isabela. Ms. Margarita Delfinado Dealer Development & Market Representation, Ford Philippines Inc. Mr. Levy P. Laus Chairman and CEO, LausGroup of Companies. Hon. Mayor Joseph Tan, City of Santiago, Province of Isabela. Mr. Bertrand Lessard Managing Director, Ford Philippines Inc. Mr. Rodel Gallega Sales and Marketing Director, Ford Philippines Inc. Ms. Lina D. Santos First Vice President & Laus Ford Group Head.







FORD PH'S Managing Director Mr Bertrand Lessard as Guest of Honour

Ford Isabela's ground-breaking ceremony was attended by Ford PH's Managing Director Bertrand Lessard who was positive about the event and said: "The opening of the new Ford Isabela is in line with our commitment to improving the customer experience with a dealership facility that will pave the way for a conducive environment to facilitate world-class sales and service transactions"







Mr Levy Laus & Mr Bertrand Lessard

(left) Mr Levy Laus with (right) Bertrand Lessard signing the layout plan of the new Ford Isabela which will soon be erected on the site.







Mr. Levy P. Laus - Chairman and CEO, Laus Group of Companies







The Ford Isabela's ground-breaking ceremony was attended by guests from Ford PH
Ford Isabela Ground-Breaking Rites
Ford Laus's latest addtition to its roster of dealerships has just held it ground-breaking rites, attended by Managing Director Bertrand Lessard. This is going to be one of the grandest in size ad facilities serving the Norhern Luzon region.This new dealership is set to leave its current base along City Road in Santiago and is expected to open by the 4th quarter of this year.
It will house a total floor area of 1,580 sqm and be able to display live vehicles on its showroom floor. The building will also include 10 service bays, one interactive bay and three body repair bays.
Also, the new dealership will follow th enew global branding guidelines of the company, and is expected to feature a Ford Guest Experience, programmed to enhance the sales and service processes via advanced technological features. Mr Bertrand Lessard's aim is towards the improvement of customer experience and providing a better world-class sales and service transactions to the customers.
If you have any enquiries regarding this news, please send us an email via the link below.
Dealer News