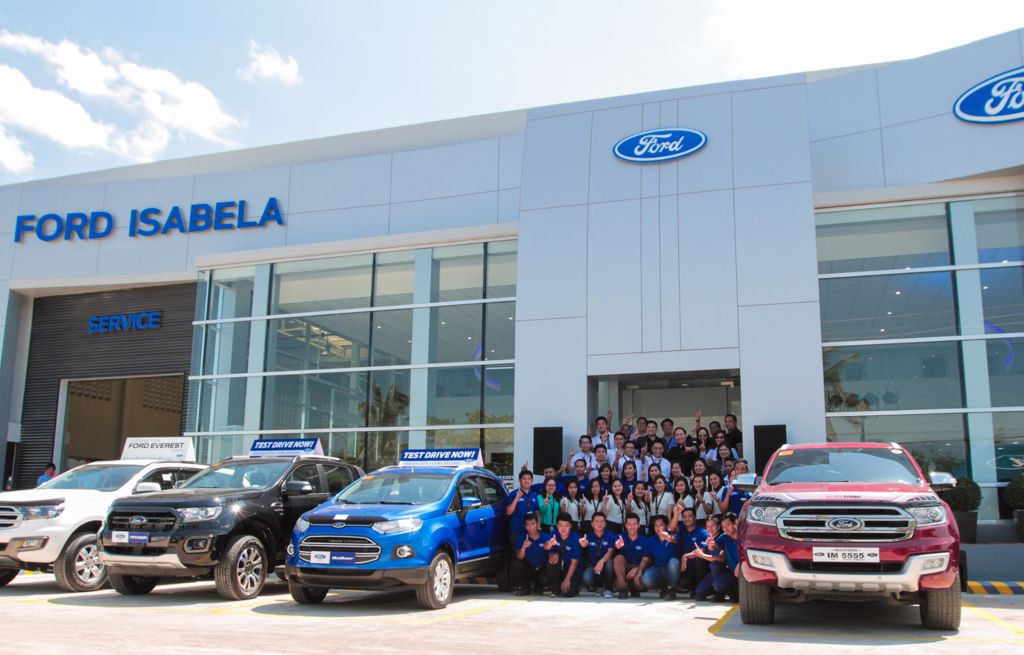 FORD ISABELA OPENING
Ford Isabela moves to a be
Ford Isabela moved to a bigger and better location. This new facility will serve the market better in their new home at Batal, Santiago City in the province of Isabela.

With a total Floor Area of 1,580 sq m. which can display up to 5 car units and with 1 unit at the Celebration Bay. There are 10 Service Bays + 1 Interactive Bay and 3 Body repair Bays comprises at the Service area.

This will be a full 3S Facility that will follow the new trustmark guidelines of the Ford global brand.

Ford Isabela is the 2nd dealership in the country to follow the American carmaker's new global dealership branding guidelines.

We thank everyone for the warm welcome you gave to Ford Isabela Facebook Page during our motorcade, thanksgiving mass and blessing of the facility in our new site at Batal, Santiago City!
Dealer News