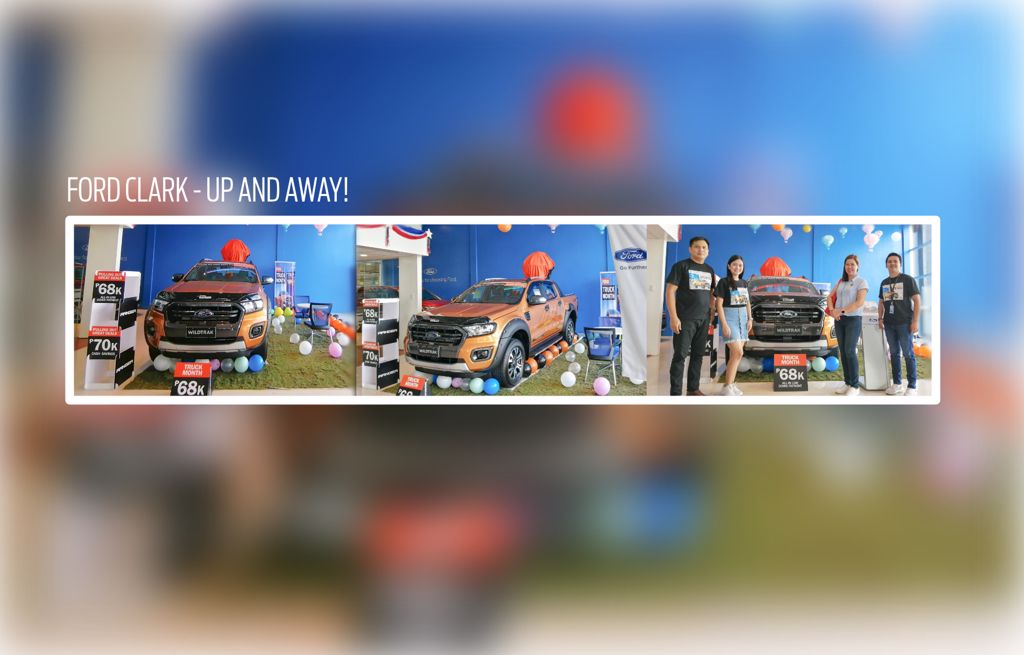 FORD CLARK - UP AND AWAY
FORD TRUCK MONTH EVENT
A mix of fire and wind, hot air balloons fly up above and with Ford, you are geared to accept the great challenge to soar high.
With the emergence of the country's booming economic district, Clark Freeport Zone welcomes its doors not just for business opportunity but also the comfort of living in a cleaner and spacious environment, away from the congested metro.
International Hot Air Balloon festival provide a fun destination for tourism and the possibilities as the next hub for medical, infrastructure and mobility serve as the inspiration of Ford Clark to this year's dress up for #FordTruckMonth.
Dealer News