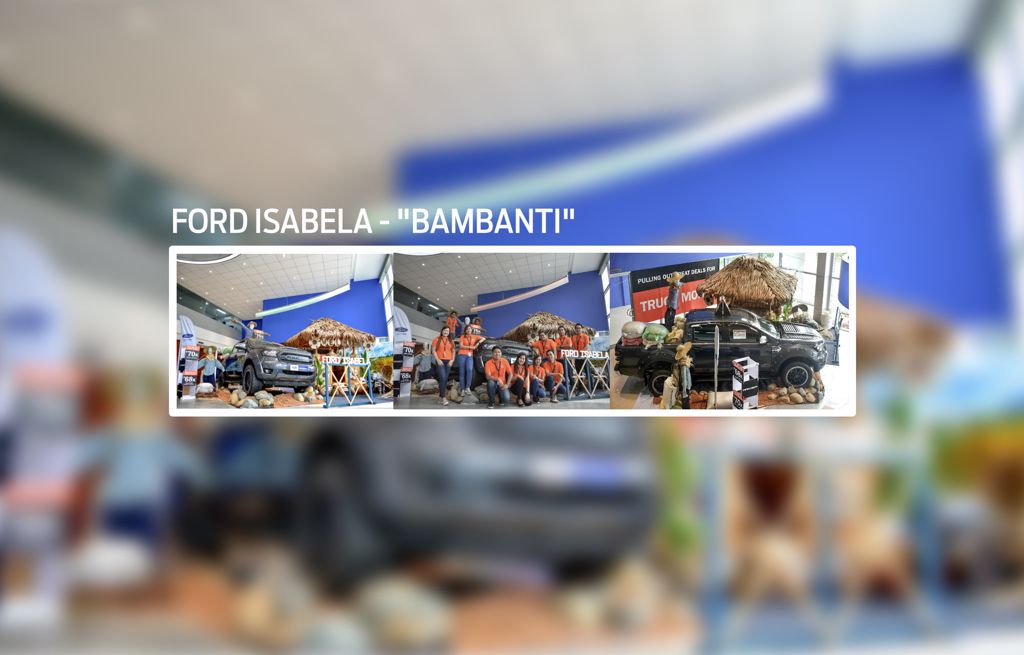 FORD ISABELA - "BAMBANTI"
FORD TRUCK MONTH EVENT
The province of Isabela celebrates Bambanti during harvest season as it showcases local products and produce. That is why it won the Best Festival for three consecutive years.
In Ford Ranger did the farmers find the perfect companion for transportation and for the logistics of their harvest. With vast land for agriculture and root crops, Isabela maintains high quality products excellent for export. During harvest time, farmers deserved a much needed Siesta or afternoon nap in a traditional nipa hut.
Take a look at the #FordTruckMonth dress-up from Ford Isabela as we are ready to ta
Dealer News