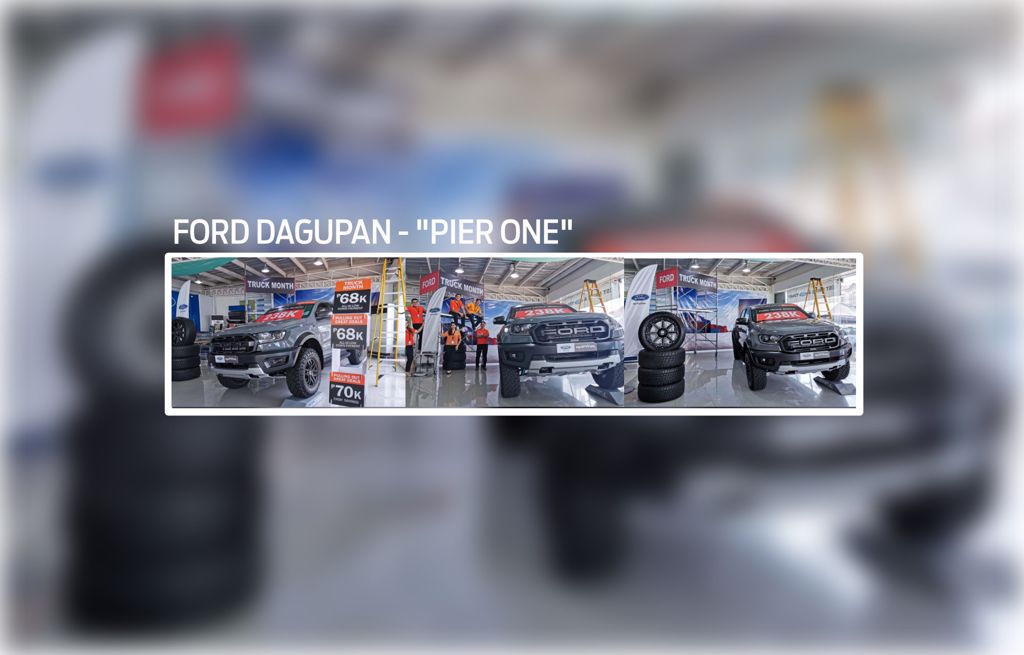 FORD DAGUPAN - "PIER ONE"
FORD TRUCK MONTH EVENT
Known as the country's milkfish capital, the "Pambansang Isda" is up for the challenge in this year's #FordTruckMonth!
Perseverance and hard work to get things done are evident to Dagupenos that's why we got the inspiration, while Dagupan is a chartered developing city of Pangasinan, Ford stays as the primary choice for comfort and lifestyle while doing business.
Ford Dagupan invites everyone to take a dip - enjoy scenic attractions by the shore, gaze at the beautiful sunset or indulge in sumptuous seafood when you visit!
Dealer News