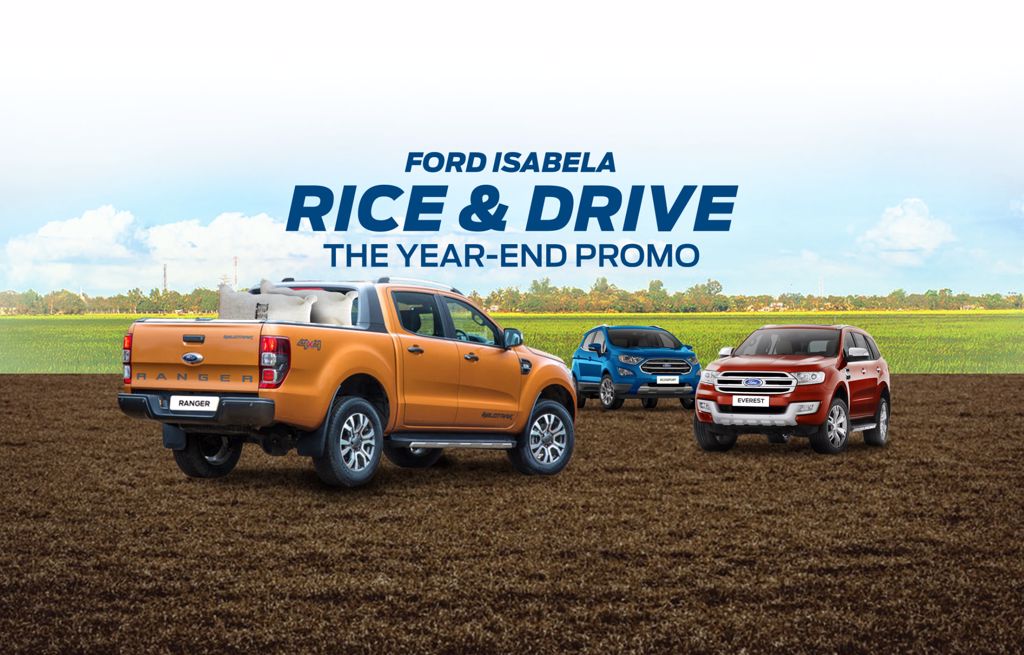 FORD ISABELA'S YEAR-END OFFER
Rice and Drive Promo
Here's how to start celebrating the year-end and the coming New Year!
Ford Isabela's RICE AND DRIVE promo!
Bring home a sack of well-milled locally grown rice with every purchase of Ford's Big 3 - Everest, EcoSport and Ranger!
Call us for more inquiries or visit our showroom at Maharlika Highway in Batal.
www.lausfordgroup.com.ph | #MerryAfFORDableDealsAtFordIsabela
Send us an Enquiry Book a Test Drive Directions to Ford Isabela
Dealer News