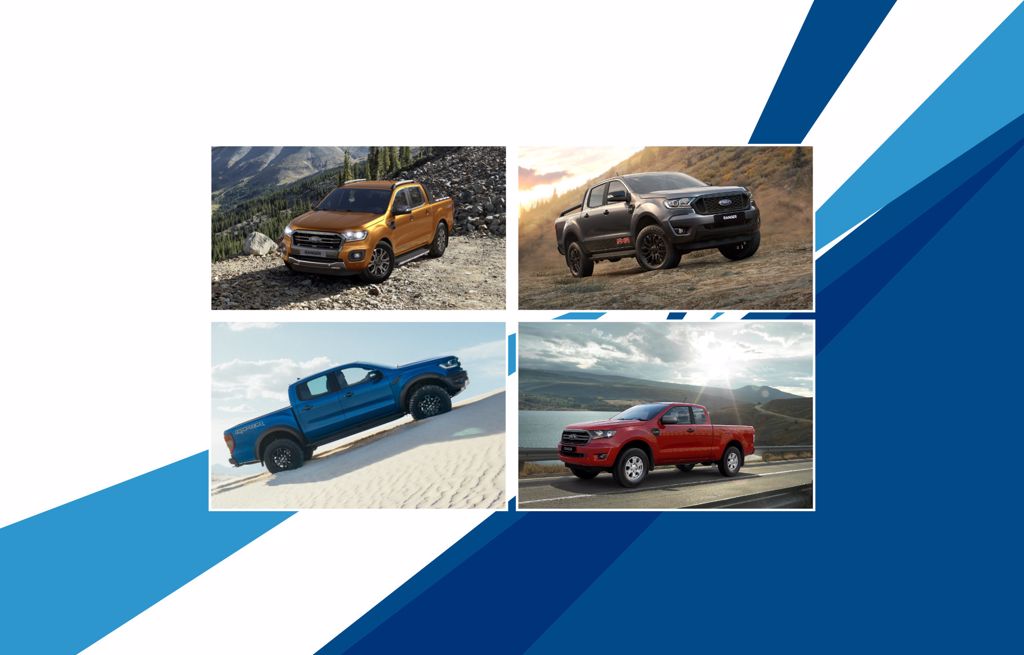 Ford Philippines Upgrades Ranger Lineup, Retains Current Pricing
Ford Philippines Upgrades Ranger Lineup, Retains Current Pricing
MANILA, Philippines, 9 March 2020 – Ford Philippines has introduced a series of enhancements to its entire Ford Ranger lineup to further expand ownership of the pickup truck to more customers. "Our Ford Ranger portfolio remains at the top of the chain when it comes to class-leading features. This year, we have gone further by bringing more features and upgrades in all our Ranger trucks while retaining current pricing. With a Ford Ranger, customers get more value at the same price," says PK Umashankar, managing director, Ford Philippines.
Within the Ford Ranger lineup are distinct vehicle variants, each designed to complement and enable diverse Filipino needs, budget, and lifestyle. Ford now offers the widest lineup of pickup trucks in the Philippines with 13 variants, offering a Ford Ranger for everyone. The Ford Ranger XLS and XLT variants now come with a new 8-inch LCD touchscreen radio with Apple Carplay and Android Auto Capability. Perfect for customers with workhorse and utility needs, the Ranger XLS and XLT variants are equipped with a selection of features that combine powerful performance with work-ready capability.
Meanwhile, Ranger Wildtrak 4x2 variants now have a new wheel design and LED headlamps. The Wildtrak 4x4 also has a new wheel design and LED headlamps with the addition of a high-mount USB feature to support various dashcam models.
The Ranger Wildtrak combines iconic Ranger design qualities, powerful performance, and advanced technologies to suit work and play needs.
Finally, the Ranger Raptor now comes with a camera-based Autonomous Emergency Braking with pedestrian detection, lane keeping aid, high-mount USB, and LED headlamps, enhancing the Raptor's driver-assist technologies that make it a high-performance but safe and reliable pickup truck.
"With the widest range, widest price brand and higher value for our pickup trucks, there is indeed a Ranger for everyone in the Philippines," adds Umashankar.
The new Ford Ranger FX4 is the latest addition to the Ranger portfolio, boasting of a bold design inside out and features that help widen the appeal of the Ranger among customers seeking for a versatile and capable pickup truck.
To more about the Ford Ranger, visit www.ford.com.ph/trucks/ranger/ or a Ford dealership nearest you.
Send us an Enquiry Arrange a Virtual Visit Find Out More about the Ranger
Dealer News