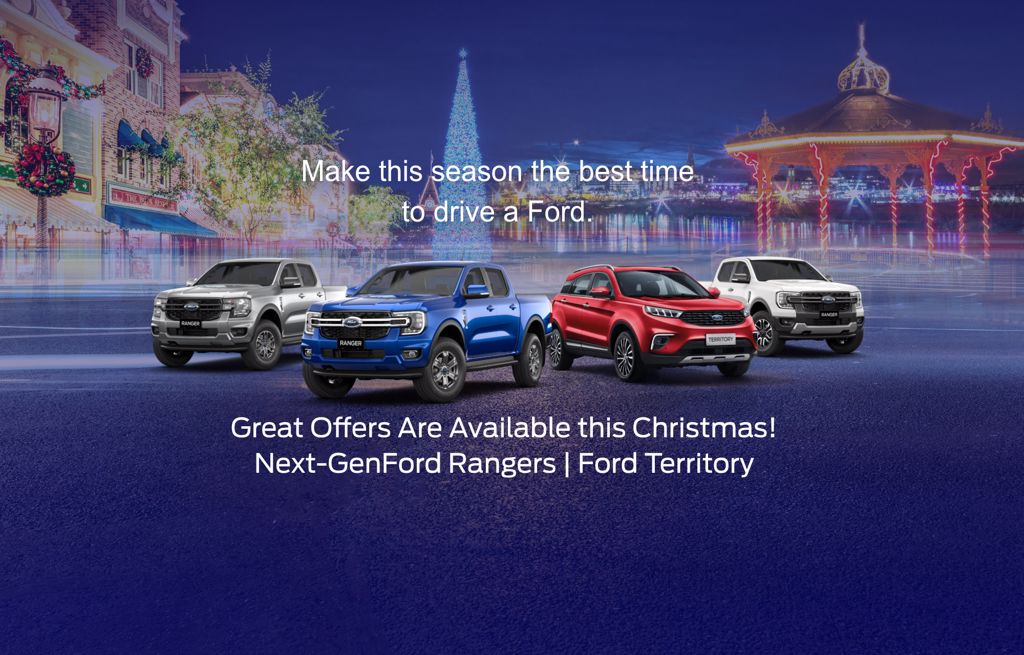 Christmas is the Best Time To Own A Ford
All-in low downpayment deals a
End-of-year deals that are irresistible are on offer this Christmas season. Avail of the much awaited Next-gen Ford Rangers and Ford Territory that come with 5-year warranties and 3 year Scheduled Service plans on selected vehicles.
The much-awaited All-in downpayment deals are now available to our customers.
Just contact our Sales Specialists to arrange a test drive or an appointment.
It is the Best time to own a Ford after all!
Dealer News